21 Aug 2023
Unlocking Solutions and Empowering Communities: Why You Should Attend the Flood & Water Management Expo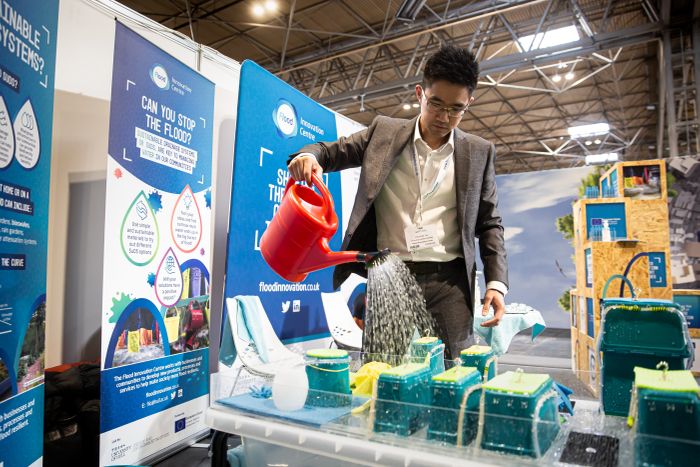 Floods are a persistent threat that communities around the world must contend with. As climate change continues to reshape our environment, the importance of effective flood management cannot be overstated. To explore cutting-edge solutions, engage with flood experts, and play a role in shaping the future of flood resilience, mark your calendars for the Flood & Water Management Expo, where three distinct zones are set to make a impact.
Flood Barrier Zone
Imagine having a reliable line of defence to safeguard your property and loved ones from the ravages of flooding. The Flood Barrier Zone at the Expo showcases the latest innovations in flood barriers, offering crucial protection when it's needed most.
One of the highlights in this zone is Geogrow's sustainable green solution, an engineered living wall that not only adds aesthetic charm to your surroundings but also acts as a formidable barrier against floodwaters. This ingenious solution combines sustainability with functionality, addressing both environmental and safety concerns.
Additionally, the Floodmatik Domestic Barrier will be on display, offering homeowners a versatile solution to secure domestic doorways from floodwater intrusion. Whether you're building a new home or retrofitting an existing one, Floodmatik accommodates both wheelchair-friendly level access and conventional raised thresholds, ensuring that flood protection is accessible to all.
Community Flood Zone
Floods affect everyone, and the Community Flood Zone at the Expo is all about centring the public in the ongoing conversation about flooding. Developed in collaboration with Communities Prepared and other flood specialists, this zone empowers individuals and communities to voice their questions, concerns, and needs, directly shaping the priorities of the flood sector.
Here, you'll have the opportunity to engage with experts such as Communities Prepared, Mary Dhonau with the Floodmobile, National Flood Forum, and BDMA. These organizations are at the forefront of community engagement and flood resilience, providing insights, guidance, and support to ensure that the voices of those impacted by flooding are heard.
Flood Innovation Zone
Sponsored by Fugro, the Flood Innovation Zone is your gateway to the latest flood management technologies and groundbreaking research in flood resilience. It's an area where innovation takes centre stage, where you can explore the future of flood management firsthand.
In this zone, you'll have the chance to interact with researchers from esteemed institutions like the University of Chester and Liverpool John Moores University, as well as the Flood Innovation Centre. Discover the cutting-edge projects and solutions that are paving the way for a more flood-resilient future.
By attending the Flood & Water Management Expo, you become an active participant in the fight against flooding. Whether you're seeking practical solutions for your home, want to contribute to community resilience, or are interested in the latest innovations in flood management, these three zones have something to offer everyone.
Join us at the Expo and be part of the solution. Together, we can build a more flood-resilient future for all. Don't miss this opportunity to make a difference and gain valuable insights into flood management.