28 Apr 2023
ROAR B2B Launches Environmental Services & Solutions Expo at NEC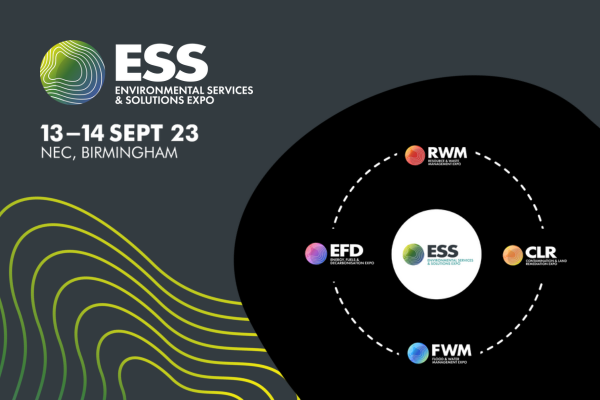 ROAR B2B, is proud to announce the launch of the Environmental Services & Solutions Expo (ESS) accompanied by the unveiling of the comprehensive National Environmental Services Survey. This pioneering event will take place at the National Exhibition Centre (NEC) in Birmingham on 13-14 September 2023 and aims to address critical issues at the heart of environmental sustainability.
The Expo will shine a spotlight on key topics such as net-zero, resource management, the circular economy, biodiversity, and water scarcity. The event is also set to address the growing concern of natural disasters such as floods and droughts.
The National Environmental Services Survey, a key feature of this event, signifies an ambitious effort to understand and address the most pressing environmental concerns at a national scale. The survey's findings will guide the conversation at the ESS Expo and help devise practical, effective solutions.
The timing is crucial given the UK Government's commitment to achieving a net-zero carbon footprint by 2050. The Expo aims to provide attendees with the knowledge and resources necessary to contribute to this national goal.
In the run-up to COP28, the Expo will not only serve as a platform for discussion and innovation but will also provide a much-needed forum for the exchange of ideas and solutions to tackle the world's most pressing environmental challenges.
Some headliners have already been announced and include the executive producer of revolutionary series Blue Planet II, Simon Mundy of the Financial Times, food waste campaigner and founder of Toast Ale, Tristram Stuart, environmental campaigner, Natalie Fee and Starbucks EMEA president, Duncan Moir.
Stemming from three established events across resource and waste management, land remediation and flooding, the collective shows already attracts a combined 12,000 visitors from environmental professionals.
The launch will also include the introduction of a new event, The Energy, Fuels & Decarbonisation Expo which will sit alongside:
Resource & Waste Management Expo (RWM)

Contamination & Land Remediation Expo (CLR)

Flood & Water Management Expo (FWM)

Energy Fuels & Decarbonisation Expo (EFD)
We're delighted to launch ESS and expand our already established portfolio of environmental events to cover new critical areas. Globally, people are facing challenges associated with climate change and we think ESS in the UK is perfectly positioned to become the platform for industry-wide engagement and encourage collaborations that could have far-reaching impact across the environmental services sector. It will offer unique opportunities for businesses, environmental experts, and policymakers to connect and collaborate, ultimately driving the change required to safeguard our planet. - Rob Mowat, Managing Director, Roar B2B
ROAR B2B invites all those interested in playing an active role in shaping a sustainable future to join us at the NEC for the Environmental Services Expo.
For more information about the Expo contact us at info@ess-expo.co.uk or register interest to keep up to date with event news and updates.
Take part in the National Environmental Services Survey here.