05 Sep 2023
One Week to Go! Unveiling the Future of Sustainability with the ESS Event Preview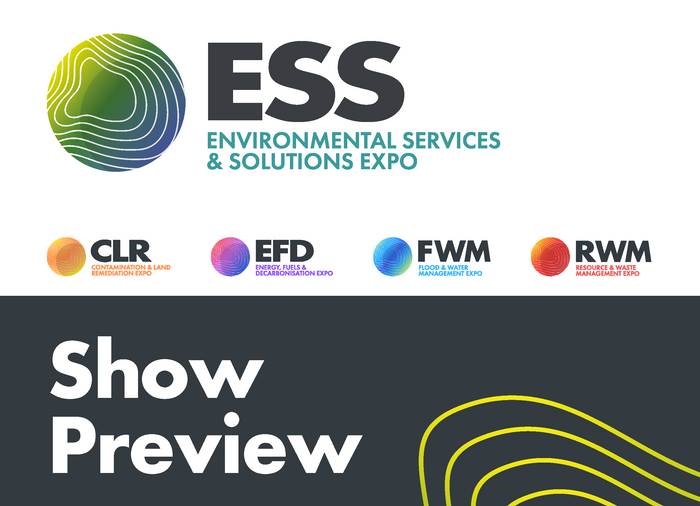 With just one week to go, the Environmental Services & Solutions Expo is gearing up to be a defining moment for professionals, industry trailblazers, and passionate advocates of sustainable practices. This highly anticipated event seeks to unite a convergence of state-of-the-art technologies, visionary leaders, and forward-looking companies that are actively shaping the future of environmental services.
The ESS Expo Event Preview
The launch of the ESS Expo Event Preview heralds a pivotal moment in addressing today's pressing environmental issues. The core theme of Environmental Services & Solutions Expo revolves around confronting urgent challenges, spanning renewable energy sources, waste reduction strategies, sustainable urban planning, and biodiversity conservation. This preview offers a glimpse into a diverse array of solutions that collectively play a vital role in building a more sustainable and resilient world.
Conference Programme
At the heart of the expo lies an engaging and thought-provoking conference programme. Attendees can expect a series of dynamic keynote sessions from speakers such as Simon Mundy from the Financial Times, James Honeyborne, executive producer of the revolutionary TV series, Blue Planet II, as well as a host of environmental experts across the key sectors that the show represents. 11 theatres will play host to panel discussions and interactive workshops led by esteemed sector-specific experts. These sessions will delve into a wide range of topics, including circular economy practices, green infrastructure, water management, geotechnical engineering, and innovative policy solutions.
Exhibiting Companies
The expo proudly hosts a curated showcase of companies at the forefront of environmental innovation. These industry leaders will present their ground-breaking products, services, and technologies that span various sectors, such as resources and waste, energy and fuels, decarbonisation, contamination, land remediation, demolition, construction, water and flood management. With representatives from both established conglomerates and burgeoning start-ups, attendees can explore a comprehensive spectrum of solutions under one roof.
The ESS Expo App
Seamless navigation and real-time engagement are key components of the expo experience. To ensure that attendees make the most of their visit, the event offers a dedicated mobile app. The app will provide users with a comprehensive event schedule, interactive maps, exhibitor profiles, and the ability to personalise their own agenda, ensuring a tailored experience that aligns with their interests and objectives.
Live Demonstrations
The power of environmental solutions truly comes to life through live demonstrations. Visitors can witness first hand the transformative impact of cutting-edge technologies in action. From state-of-the-art waste-to-energy processes to next-generation sustainable materials to vehicle and plant showcases, these captivating demonstrations offer a tangible glimpse into the future of environmental services.
Networking Events
The expo recognises that collaboration is a driving force behind effecting meaningful change. A series of networking events, including industry-specific mixers and informal meet-and-greets, will foster invaluable connections among attendees. This platform for knowledge exchange and idea sharing will undoubtedly catalyse the formation of partnerships that drive innovation forward.
Lookalikes, Celebrity Appearances, and Live Music
Adding an element of excitement and allure, the expo has a surprise in store for attendees – celebrity appearances and entertaining lookalikes. Notable personalities from the worlds of entertainment, sports, and environmental activism will make special appearances, sharing their passion for sustainability and inspiring others to take action - so keep your eyes peeled at the expo! You can also relax, take a break from the show, and enjoy a range of live performances from musicians, bands, and a DJ located across the expo.
Environmental Services & Solutions Expo is poised to be an immersive and enlightening experience that promises to reshape our understanding of environmental sustainability. With its comprehensive conference programme, innovative exhibitors, interactive app, live demonstrations, networking opportunities, and star-studded appearances, the expo sets the stage for a future where innovative solutions converge to create a greener and more harmonious world. As we eagerly anticipate this transformative event, one thing is clear: the journey towards a more sustainable planet begins here. We can't wait to welcome you to the NEC for this remarkable experience!