16 Aug 2023
Juno Begins Processing Waste from Washington State's King County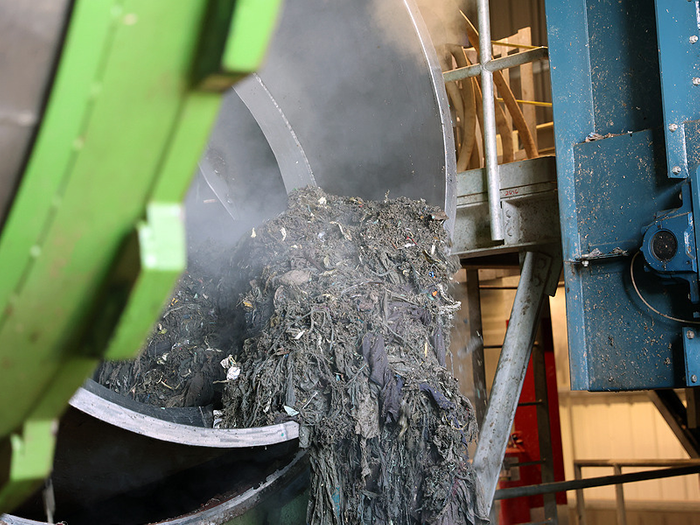 Toledo, Ore. – April 11, 2023 – Juno, a proven, award-winning waste recovery technology pioneered by Georgia-Pacific, began processing waste from King County (Seattle metro area), Washington, as the municipality explores opportunities to divert waste from landfills. The 12-week mixed waste processing pilot project began on Feb. 28.

During the pilot, Juno® Technology will process municipal solid waste from King County. King County estimates that 70 percent, over 600,000 tons per year, of recyclable material exists in the county's waste stream despite robust curbside recycling programs. The county's Solid Waste Division is analyzing how Juno can help meet goals under its Re+ initiative. According to its website, "Re+ is about reducing the amount of garbage that needs to be managed by keeping materials in use longer and recovering economically valuable resources that now get buried in a landfill."

The first Juno commercial unit began processing local solid waste in Toledo, Oregon in May of 2021. In its first year of operation, Juno has almost tripled landfill diversion rates in Toledo, with an annual capacity of 60,000 to 70,000 tons. Future installations will be capable of processing 300,000 tons of waste per year using additional sorting equipment along with the ability to capture biogas, driving potential diversion rates to 90 percent of the waste processed.

"We are really excited about the diversion potential of mixed waste processing technologies like Juno," said Pat McLaughlin, King County's Solid Waste Division director. "Mixed waste processing, alongside other waste reduction, prevention, and recycling initiatives, has the potential to be an important piece of our long-term plans to reduce the amount of garbage going to the landfill, and lower our carbon footprint here in King County."

Through a patented wet waste processing solution designed to separate, sanitize, and wash food and other organic debris, Juno captures previously unrecoverable paper fibers in the waste stream such as from cups with plastic coatings or paper-based packaging with food contamination. In addition to recapturing paper fiber, other recyclable materials like metals and plastics are reclaimed for new beneficial uses.

"Juno is a revolutionary approach to waste diversion that is helping communities reach their sustainability goals without having to change the waste collection infrastructure," said Christer Henriksson, Juno's president. "Contamination is the biggest barrier communities face as they try to increase recycling rates. Juno is proven to help solve this problem."

For more than a decade, Georgia-Pacific researched better ways to recover more fiber from waste streams and help increase paper recycling. The company developed and patented Juno Technology as an environmentally and economically responsible solution to increase recycling and recovery.