24 Aug 2023
Contego Takes The Stand At RWM Expo 2023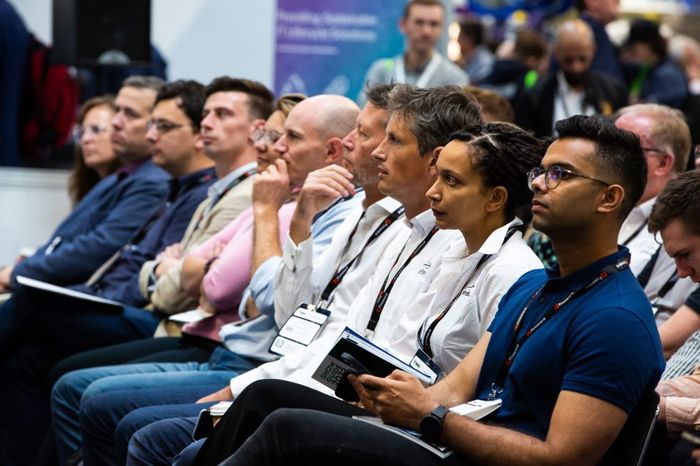 The countdown is underway to the Resource & Waste Management Expo (RWM) 2023, taking place at Birmingham's NEC on September 13 and 14. Europe's leading event for waste, resource and sustainability professionals will be unveiling the latest developments in the resource and waste management sector and providing a platform where innovative solutions, best practices and strategies can be shared and explored.

Among the most pressing topics for discussion are net-zero targets, resource management, and circular economy practices, with particular emphasis on the escalating global waste management challenge, and some of the innovative solutions currently being developed to meet it.

"Events like RWM Expo play a pivotal role in showcasing new green technologies, convening industry leaders, and facilitating essential discussions that contribute to addressing significant environmental challenges," says Ali McQueen, Head of Marketing – Environment, at RWM event organiser Roar B2B. "By bringing together experts, thought leaders, and stakeholders, the Show encourages collaborative efforts, knowledge exchange, and cross-sector partnerships aimed at driving positive change."
A world of environmental expertise
More than 12,000 visitors are expected over the two days of the event, who will have the opportunity to hear from experts and key industry figures, with headline speakers, including James Honeyborne, Executive Producer of Blue Planet II, Duncan Moir, President EMEA Starbucks, and environmental campaigner Natalie Fée, founder of City to Sea, an environmental organisation on a mission to stop plastic pollution.

Natalie says: "When it comes to making connections and getting inspired, nothing beats getting out of the office and meeting people in real life, or hearing from speakers, or even seeing new technologies in action. In previous years, City to Sea has benefitted hugely from attending RWM Expo, both in terms of building awareness of our campaigns, getting feedback from the industry and meeting new, potential corporate partners."
Meet the experts
Visitors to RWM Expo will get to see the latest innovative equipment in the demonstration areas, make valuable new connections at dozens of exclusive networking events, and connect and engage with nearly 600 of the industry's top suppliers, including safety wear specialist Contego, which works with clients across multiple industry sectors, including resource and waste management.

The environment is at the heart of all of Contego's operations, while its commitment to the provision of sustainable PPE and workwear is matched by a mission to reduce the environmental impact of every item ordered through a business-wide process of continual carbon reduction. 

Contego's head of sales Nick Reay says: "Participating in the RWM exhibition is not just about showcasing our PPE and workwear solutions; it's about aligning with an industry that values safety, sustainability, and innovation. We believe in providing the right tools for every environment, and this event gives us the chance to connect with professionals in a sector we continue to demonstrate our expertise in. Our presence here underscores our commitment to both safety and the environment, two pillars that resonate strongly with our brand. We're excited to engage with industry leaders, learn from their insights, and demonstrate how our solutions can contribute to their continued success."
Environmental solutions driving sector growth
A heightened awareness of environmental issues has seen many businesses redouble their efforts to address waste management, recycling, and broader environmental challenges. The increasing participation of both visitors and exhibitors to events like RWM demonstrates a growing interest and commitment of businesses to explore sustainable solutions, showcase their environmental initiatives, and collaborate with experts to find innovative new ways to reduce their environmental footprint.

You can meet the Contego team on Stand R-N173 at the RWM Expo to learn more about the way that it works with its clients in the sector, including those with unique PPE requirements. You can also see how they can help future clients with their sustainable procurement requirements. If you are keen to connect on the day, get in touch via 0800 122 33 23.

Meanwhile, you can learn more about Contego's role in building a greener future here.

Click here for more information on the RWM Expo 2023.