30 Apr 2023
British Water Solving Floods by Tackling Drought
Flood and drought are two sides of the same coin, and solutions for flooding are also vital for tackling drought, argues Jo Bradley, sustainable water management focus group convenor at British Water, and director of operations at Stormwater Shepherds – a UK charity working to reduce pollution from urban surfaces and stormwater drainage systems.
By the time Flood and Water Management Expo takes place in on 13-14 September, it is possible parts of the UK will already be in drought. The interrelationship between flood and drought is often overlooked by those tasked with building resilience.
Across the world, the climate crisis means record-shattering floods are occurring with increasing frequency alongside widespread heatwaves and droughts. In the face of these threats, it is necessary for the UK water sector, including the supply chain, regulators, governments and end-users, to understand that flood and drought are flip sides of the same coin.
When I was working with the Environment Agency in north-west England a few years ago we ran flood and drought response rooms simultaneously due to a prolonged period of drought, coupled with an extreme band of rainfall, putting the region at risk of flash floods. The idea that both flood and drought were happening at the same time, across the same region may still seem shocking but this is the reality of the complex interplay between too much water and too little.
Conserving water
Initiatives to reduce flood risk, such as attenuating water using nature-based solutions (NbS) and sustainable urban drainage systems (SuDS), must also include measures to address drought risk. Improving soil structure and its ability to absorb and hold water, is a defence against drought, and is a boon to flood management schemes, as well as enhancing biodiversity and capturing carbon.
It is important to explore ways of reducing the pressure on potable supplies and reducing raw water abstraction. This can be achieved by capturing rainwater run-off and reusing it locally for toilet flushing or landscaping purposes, reducing the amount of treated potable water required.
This joined up approach is already gaining traction, for example the Welsh Government and Greater London Authority both advocate storing water for later non-potable use as the first line of defence in avoiding flood risks and boosting water resources in times of drought.
However, at the UK national level, the current planning guidance for SuDS does not recognise any drought-related benefits of storing water for later reuse. This is a glaring policy oversight that needs to be addressed, given the current stresses on water supplies across the UK.
Nature at the heart
Another consideration often missing from the conversation is the impact of both floods and drought on nature itself. The anthropocentric view predominates, missing the critical importance of protecting nature and biodiversity by ensuring enough water is made available to sustain biological life.
Protecting wildlife during floods and droughts is rarely considered, even when designing nature-based and sustainable drainage solutions, yet when extreme weather events happen, flora and fauna are often acutely affected. As a sector we need to get better at creating solutions that work for nature directly, as well as people, communities and the wider environment.
Creative approaches
Inspired, cost-effective approaches to tackling both drought and floods urgently need to be applied. As I routinely discover through networking with fellow members of British Water, many of the technologies and much of the expertise required is already available. Going forward, legalisation must recognise and embrace the interplay between flood and drought management, rather than seeing them as siloed issues, and the water companies and regulators need to work ever more closely with the supply chain to design and implement integrated surface-water management systems that simultaneously tackle both flood and drought risks.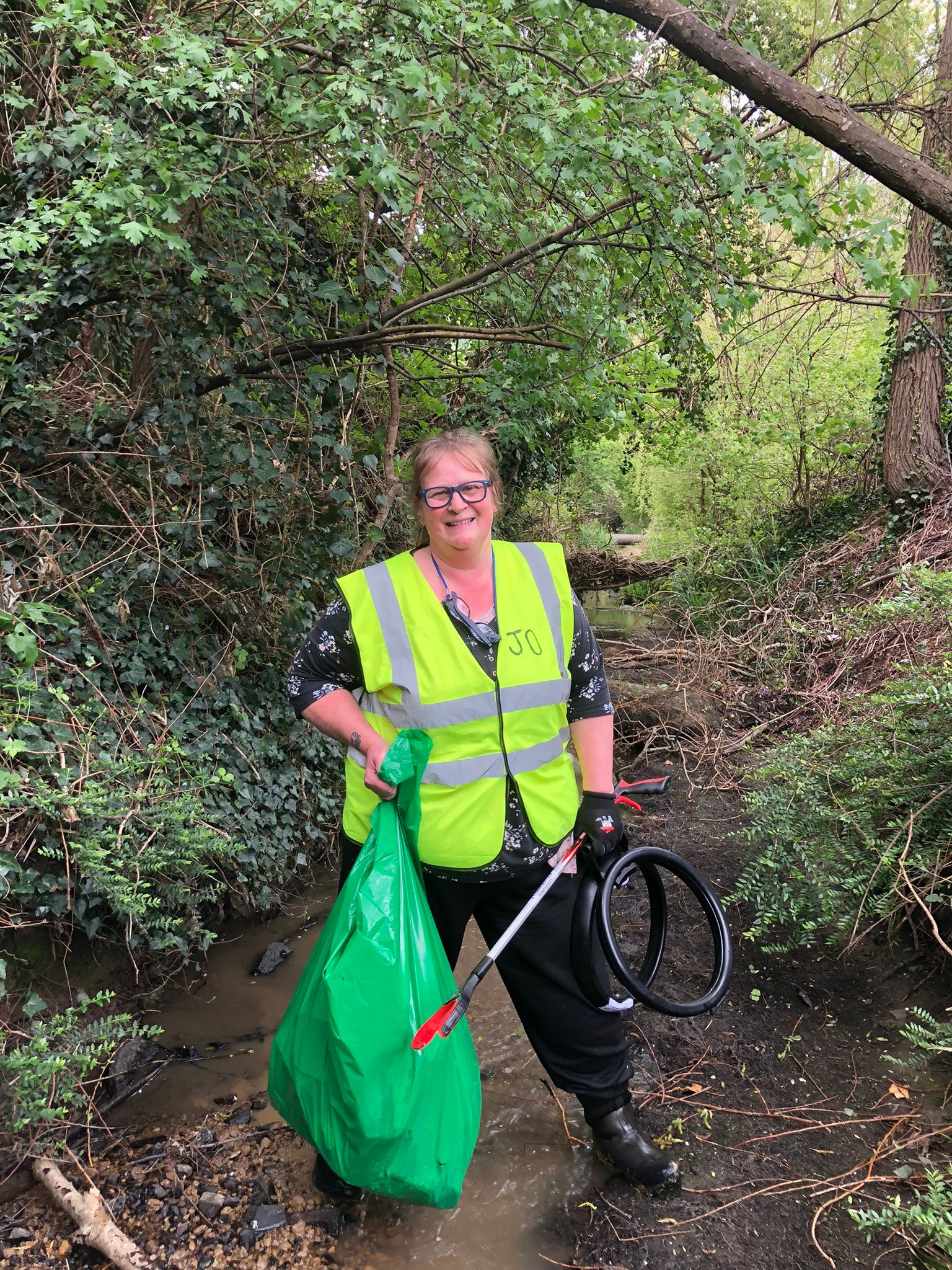 (Image: Jo Bradley from British Water)
Environmental Services & Solutions Expo
The environmental movement is growing, and so are we! The Flood Expo's name is changing to Flood & Water Management Expo and the umbrella event for all things sustainability, the Environmental Services & Solutions Expo will showcase the latest innovations, technologies, and sustainable practices that are shaping our world. Stay tuned for more updates on speakers, exhibitors, and exciting opportunities to learn, network, and be a part of the global environmental movement.