14 Aug 2023
Announcing the Launch of the 2023 Agenda for Environmental Services & Solutions Expo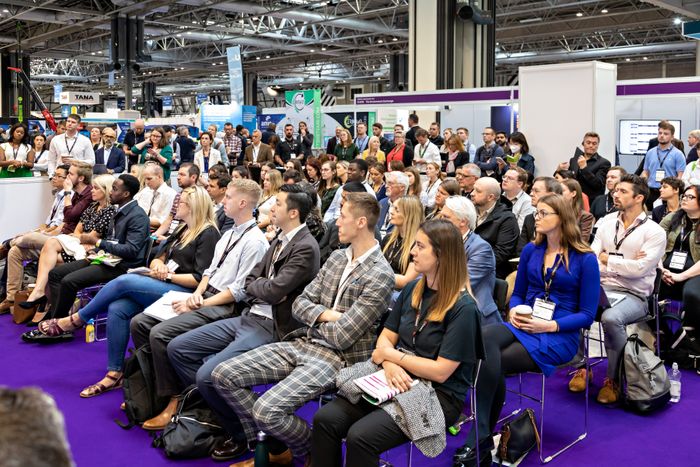 Brace yourself for a transformative journey into the realm of environmental services and sustainability as we proudly present the 2023 Agenda for the Environmental Services & Solutions Expo. As anticipation mounts and the stage is set, we invite you to immerse yourself in an expansive range of topics, gain fresh insights, explore innovative solutions, and embrace best practices that will redefine our approach to preserving the planet.
Date: 13-14 September 2023
Venue: NEC Birmingham
This year's expo, a much-awaited annual event, promises to be a convergence of intellect, experience, and aspiration. A stage where industry trailblazers, practitioners, and experts gather to propel the environmental services and solutions landscape forward. The 2023 edition will stand as an unmatched platform for knowledge exchange, networking, and exploration within the domains of land, water, resource, and energy management.
Theatres Unveiled: A Preview of Exploration
Embarking on a profound journey of discovery, the 2023 Environmental Services & Solutions Expo offers 13 captivating theatres, each dedicated to a pivotal facet of environmental stewardship and sustainable development.
Keynote Theatre: Set the stage for inspiration with influential voices driving change.

Circular Economy & Net Zero Theatre: Unveil the power of circularity and the journey to net-zero emissions.

Packaging & EPR Theatre: Explore innovative packaging solutions and Extended Producer Responsibility.

Material Village Theatre: Delve into the heart of materials innovation and sustainable design.

Local Authority Theatre: Navigate the intersection of governance and sustainable urban management.

Future Talent Hub: Nurture the next generation of environmental leaders and changemakers.

Environment Networking Hub: Forge connections, collaborations, and partnerships for a greener future.

Environment Hub: A holistic space to explore diverse environmental perspectives.

Energy Management Theatre: Illuminate the path to efficient and sustainable energy use.

Decarbonisation & Future Technologies Theatre: Uncover the future-forward technologies shaping decarbonisation.

Contamination & Land Remediation Theatre: Address the challenges and solutions for contaminated lands.

Technical Theatre: Dive deep into technical advancements driving environmental progress.

Water & Wastewater Management Keynote Theatre: A key focus on sustainable water resource management.
Day 1 Highlights: Setting the Tone for Transformation
11:15 Contamination & Land Remediation Theatre - Panel: Land Remediation for a Sustainable Future
Kick start ESS Expo with this panel bringing together industry heavyweights to discuss sustainable land revitalisation:
Peter Hewitt, Geo-environmental Engineering Leader, Laing O'Rourke

Matthew Pannett, Principal, Ramboll

David Dyson, Associate, Remediation Services, AECOM
Sarah Bullock, Associate Director in Contaminated Land and Materials Management, Atkins

Paul Nathanail, Technical Director, LQM
11:45 Keynote Theatre –The Blue Planet Effect
Dive into the challenges and learnings from the David Attenborough series Blue Planet II with:
James Honeyborne, Creator and Executive Producer, Blue Planet II
12:00 Keynote Theatre - Panel: Leaders in Resource Management
Find out what the leaders in waste and resource management are doing in this highly anticipated panel discussion with:
Dr Anna Willetts, Gunner & Cooke

Gary Mayson, SUEZ Recycling & Waste Recovery

Mick Davis, Biffa

Mike Maudsley, Enfinium

Neil Grundon, Chairman, Grundon Waste Management Limited
13:00 Water & Wastewater Management Keynote Theatre - Net-Zero & Use of Water as a Resource
Discover National Infrastructure Commission's thoughts on going net-zero and conserving water as a valuable resource:
Ed Beard, National Infrastructure Commission
14:00 Energy Management Theatre - Waste Shipments: International Solutions to National Problems
Explore challenges and learnings with waste shipments on an international scale from:
Jacob Hayler, ESA

Lee Thickett, Traqa

Mike Brown, RDF Industry Group

Robert Scarpello, Environment Agency
14:45 Keynote Theatre - The Impact of the Resources & Waste Strategy – Policy & Delivery
The latest government challenges and learnings in resource and waste strategy with:
Day 2 Highlights: Navigating the Path Forward
10:00 Keynote Theatre - Keynote: Stop Plastic Pollution at Source
Start day 2 by watching the opening keynote by Environmental Campaigner Natalie Fee from City to Sea.
11:45 Circular Economy & Net Zero Theatre - Suitability Action Plan Working Towards the Net-Zero Challenge
Find out how Coca-Cola is working towards going net-zero with:
Jo Padwick, Coca-Cola Europacific Partners
13:15 Flood Keynote Theatre - Improvements and Innovation in Digital Flood Risk Engagement
The latest from the Environment Agency on digital flood risk engagement from:
Jim Walker, Environment Agency
14:15 Contamination & Land Remediation Theatre - Panel Biodiversity and Natural Capital in Land Remediation: Restoring Ecosystem Services
Discover the latest from in biodiversity and restoring ecosystem services in this captivating panel discussion.
Four Events in One
Environmental Services & Solutions Expo stands as the cornerstone of the UK's largest environmental event, encompassing four dynamic expos Resource & Waste Management Expo, Energy, Fuels & Decarbonisation Expo, Flood & Water Management Expo and Contamination & Land Remediation Expo. This year's edition is poised to be a dynamic and enlightening experience, uniting experts, practitioners, and innovators across the entire environmental spectrum. Whether your interests lie in sustainability, the circular economy, decarbonisation, effective land and water management, or the latest technological advancements, this event is an imperative on your calendar.
Stay tuned for more updates on speakers, sessions, and networking opportunities. Register now to secure your spot at the forefront of sustainability.
Find out more and view the full agenda here.
Don't miss out on this exceptional opportunity to be part of Environmental Services & Solutions Expo 2023 this September. We look forward to welcoming you to an event that will shape the future of environmental stewardship and sustainable development.